Barely after its the successful participation in the Future Lab of the 2023 Goodwood Festival of Speed, held in July in the United Kingdom, it's already time for Easyrain to announce a new and significant milestone: the Italian innovative company completed the subscription of a capital increase worth €5.8 million.

The investment in Easyrain's technology
This new funding round is the third in Easyrain's history - which started with its foundation in Rivoli (near Turin) in 2013 and its development within an incubation path in I3P - after the €5 million investment obtained in 2021, totaling €15.8 million. The latest operation strengthens Easyrain's position as one of the most robust and promising start-ups worldwide in the field of automotive safety system development.
This is evidenced also by Easyrain being listed among the 10 Most Innovative Companies of 2023 by the prestigious magazine Digital First, along with the growing interest from automakers. Following the contract signed with a significant automotive group, Easyrain has commenced collaboration with a second manufacturer, seamlessly integrating its entire product ecosystem into one of their experimental vehicles. Simultaneously, Easyrain is actively engaged in productive discussions with other carmakers.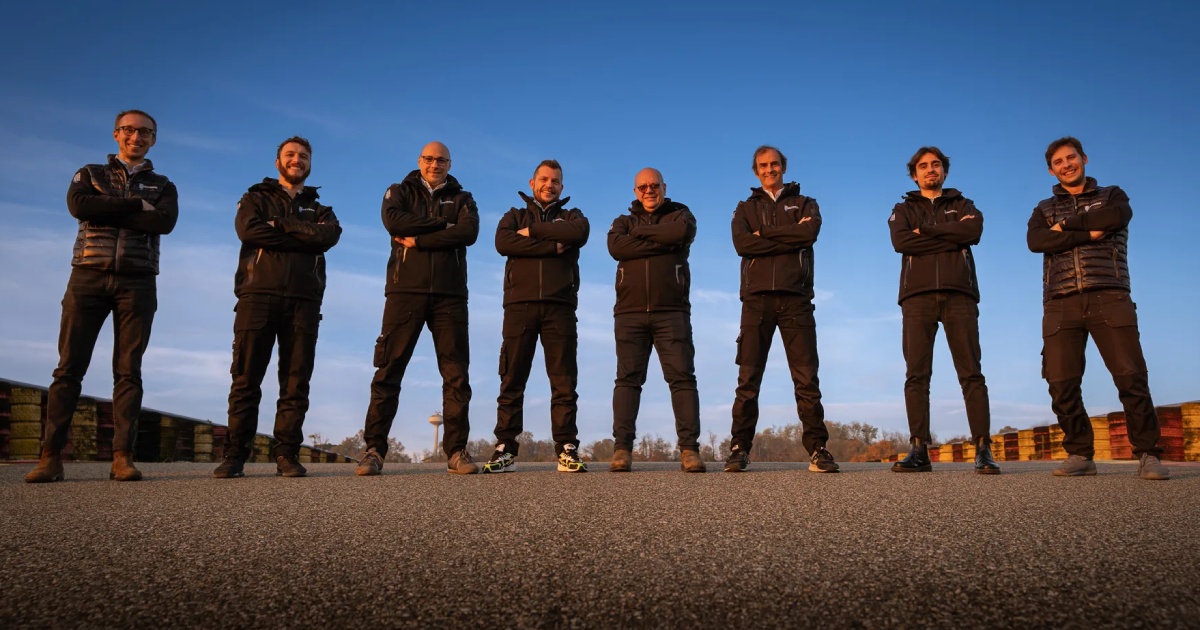 The new round was signed by Indaco Ventures Partners SGR and Progress Tech Transfer, who continue to support the company after the two previous capital increases, and by new shareholders Equiter, through the vehicle RIF-T, and LIFTT, who believed in Easyrain's mission from the outset: to develop innovative safety systems to save lives. The capital increase will enable Easyrain to support the 2023-2030 industrial plan to launch the Digital Aquaplaning Information (DAI) software and industrialise the Aquaplaning Intelligent Solution (AIS) system.

Innovation and evolution
Scheduled for production in late 2025, the DAI will transition from a virtual sensor capable of monitoring safety on wet roads to a full-fledged ADAS - Advanced Driver Assistance System - detection and calibration platform. The DAI will enhance autonomous driving safety through a new set of functionalities currently under development, aimed at improving the effectiveness of autonomous driving in low-grip conditions.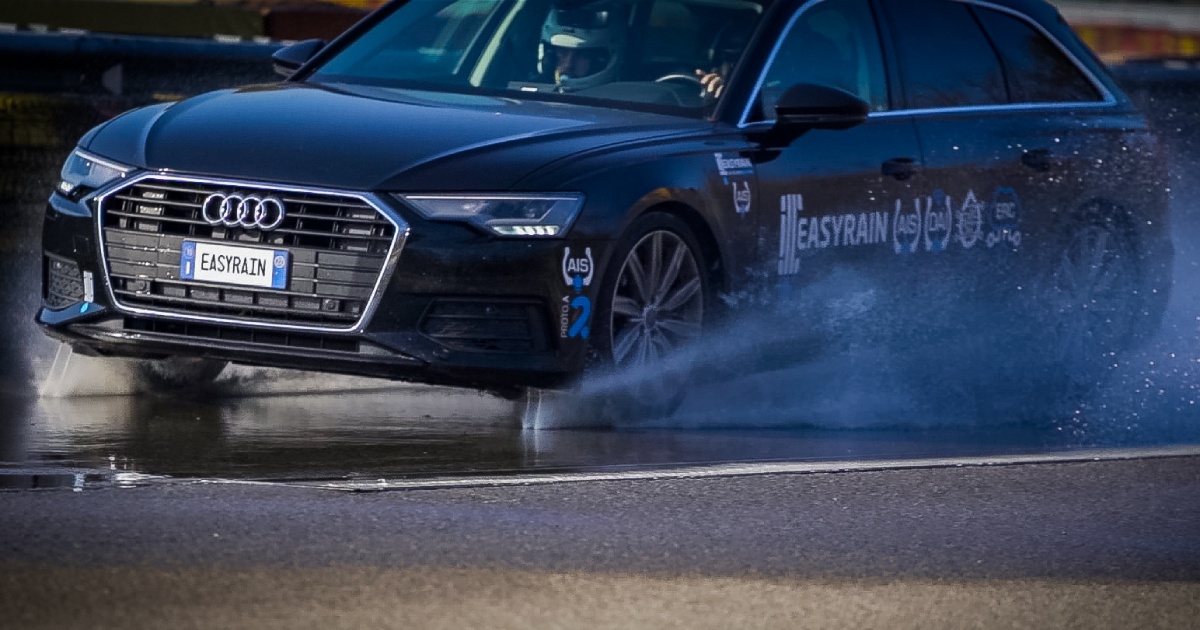 AIS is the first and only active safety system that changes road conditions by eliminating the risk element before the wheels encounter it. Through small injectors concealed within the bumper, the AIS sprays a controlled jet of water - only when the DAI sensor demands it - in front of the car's front wheels, removing excess water from the road and restoring contact between the tires and the ground. AIS is, therefore, a crucial system for all vehicles, both traditional and assisted or autonomous driving ones.

The revolutionary Aquaplaning Intelligent Solution (AIS) will reach the "production-ready" stage by autumn 2024, with the collaboration of a leading Tier-1 company in the automotive industry, supporting Easyrain in the industrialization phase. The production version of the device, known as AIS Proto- B, will be more compact, lightweight, and compliant with automotive industry production standards. Being focused on developing new technologies, Easyrain has in fact already begun to envision the new AIS system, capable of restoring traction in case of loss of control on wet, snowy, or icy roads.
The entrepreneurial strategy
"The capital increase represents the recognition of a successful project and journey. The synergy between technical development and financial growth establishes Easyrain as a leading startup in the road safety field", said Giovanni Blandina, Founder & CEO of Easyrain. "I am extremely proud of what we have achieved so far. There is still a long way to go, but the increasing activities with different carmakers indicate that we are on the right track. I would like to thank the members of the Board of Directors, the funds Indaco Ventures, Progress Tech Transfer, Equiter, and LiFTT, the Bianchi Vimercati family, and my team for their extraordinary work and commitment. This significant milestone opens doors to ambitious goals, the most important of which are to expand our team and make our technologies available in the market."
"We are delighted to continue supporting this project, which aims to place the crucial topic of driving safety in challenging road conditions back at the forefront of the automotive scene, with innovative solutions encompassing both software and hardware", commented Alvise Bonivento, Partner of Indaco Venture Partners. "Furthermore, having the chance to support an Italian startup that we have funded since its inception is an extra source of pride for us. We have great faith in this team's capabilities to bring forth a project that can have a significant impact, even in terms of lives saved, and we are pleased to continue aiding them on this journey, both financially and by leveraging our experience and network in the sector."
"Following this significant milestone for Easyrain fills us with great satisfaction, as it aligns with our strategy as a team that interprets venture capital, especially in the early stages, as a mission to support founders with capital, expertise, and connections", said Alberto Calvo, Partner of Progress Tech Transfer. "Easyrain is an exemplary case of a deeply technological startup that combines solid technical skills with commercial sensitivity. We invest not only capital but also relational resources and expertise accumulated through many years of experience in the industry and business community."
"Easyrain is a start-up that has made automotive safety its mission, designing and implementing solutions that set new standards for Advanced Driver Assistance Systems and mobility in the future", commented Giovanni Tesoriere, CEO of LIFTT. "Competence and innovation are part of their DNA, as they are an expression of a territory dedicated to the automotive industry, reinterpreting the visionary component that determined its global success in the last century. It is no coincidence that the company has engaged in advanced dialogues with key players in the industry, and it is also no coincidence that it has become part of our portfolio after a careful analysis of their key parameters."
"We believe in the importance of Easyrain's industrial project, a promising reality in our territory that develops cutting-edge technological solutions for road safety", said Carla Patrizia Ferrari, CEO of Equiter. "We intend to support its development in light of the solid industrial plan and the social value that the platform's launch will have in terms of social impact. Reducing fatalities caused by aquaplaning incidents aligns with the European Union's guidelines, which aim to achieve the goal of 'zero road fatalities' by 2050."