From keynote speakers and exhibits to labs and live experiences, Viva Technology is a celebration of today's innovations and tomorrow's possibilities born from the power of technology to transform business and society. Every year VivaTech, Europe's biggest startup and technology event, brings together in Paris and online the greatest business leaders, start-ups, investors, researchers and innovators to ignite positive change in every industry sector.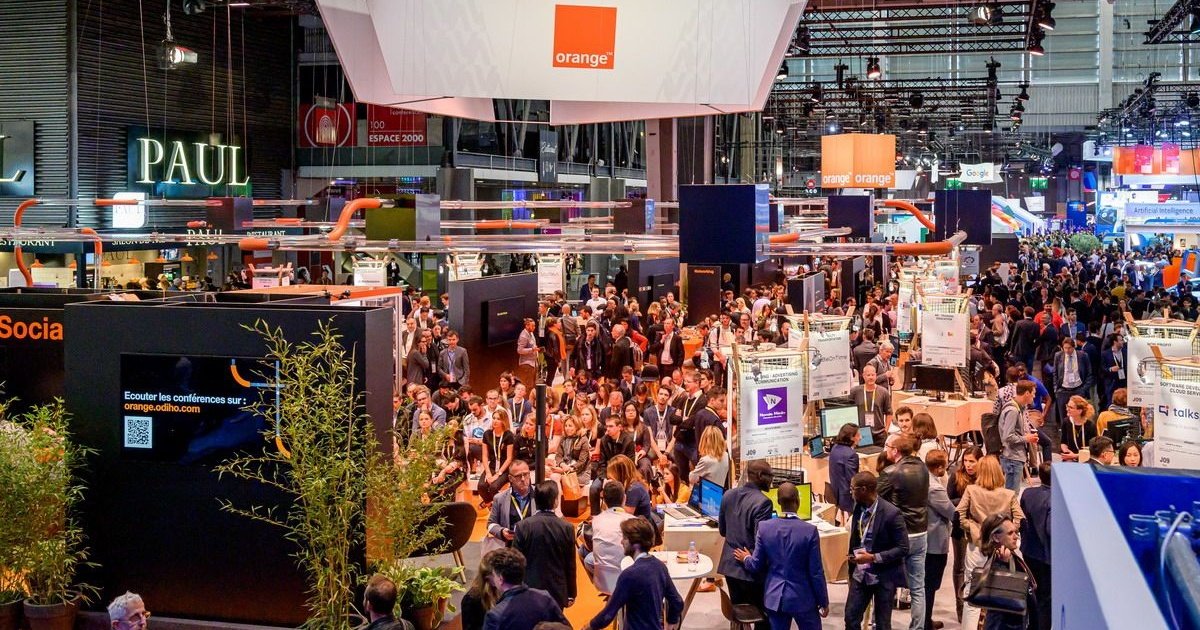 The 2023 edition of the fair will take place from June 14 to 17, in presence at Paris Expo Porte de Versailles. Last year, VivaTech welcomed in Paris more than 90,000 visitors from over 140 countries, with 300,000 other attendees online, to meet over 350 speakers, 1,800 start-ups, 2,000 journalists, 1,700 investors and 700 investment funds. This edition will feature a global Demo Day, with pitch sessions for each kind of player, and even more side events, with networking occasions for a true ecosystem experience.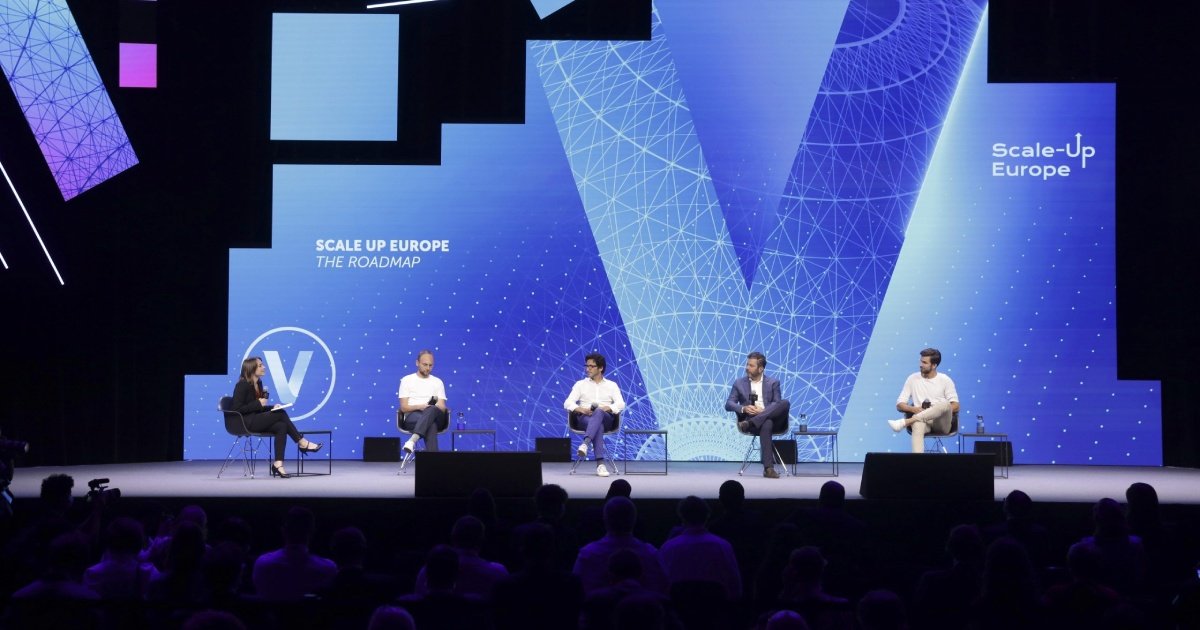 The main topics of the event
Among the 2023 conference tracks and open themes of VivaTech:
Energy & Climate Tech - "From unlocking the power of nuclear fission to finding new solutions to capture greenhouse gasses, we look at the technologies helping us live more sustainably"

Scaling Up - "What does scaling up look like in the context of a global economic downturn? Together with start-up and scale-up founders, investors, and experts from around the world, we explore the trends, opportunities and markets to watch"

Cybersecurity - "How can we fight cybercrime? What is the role of quantum computing in making our systems safe? And does privacy still exist"

Artificial Intelligence (AI) - "How big of an impact does AI have in our daily lives? What makes an algorithm (un)ethical and who gets to decide? Can AI be creative?".

FoodTech - "The way we produce, distribute and consume food has major implications. We look at the technological advances transforming the food industry"

DeepTech - "How far has our exploration of space advanced? How is medicine evolving to tackle illness more efficiently? How and when will computers make a quantum leap in computing power?"

Building Future Societies - "Can education technology foster environmental awareness? How can we eliminate algorithmic biases? How can technology help us make our workplaces more efficient and mindful?"

Creator Economy, Gaming & Metaverse - "Who wants to spend time in the metaverse? What role does technology play in storytelling? And how are decentralized web models shaping a new kind of creator's economy?"

Web3 - "Ongoing macroeconomic challenges, scams, and speculation are impacting the Web3 and blockchain markets. Will we find useful decentralized applications of cryptocurrencies? More generally, how can we identify value in Web3?"

Future of Sport - "How can major international sporting events remain relevant and engaging around the world? How can technology enhance the athlete's performances and contribute to improving the sport experience for everyone?"

The Startup Challenges
In 2022, over 70% of the participating start-ups stated in a survey that Viva Technology brought them business and opened up other interesting opportunities, such as introducing them to potential investors, helping them to develop their brand image or improve their pitching skills. In fact, VivaTech accelerates innovation by connecting start-ups, tech leaders, major corporations and investors, responding to our world's biggest challenges and enabling them to work together to create a shared future.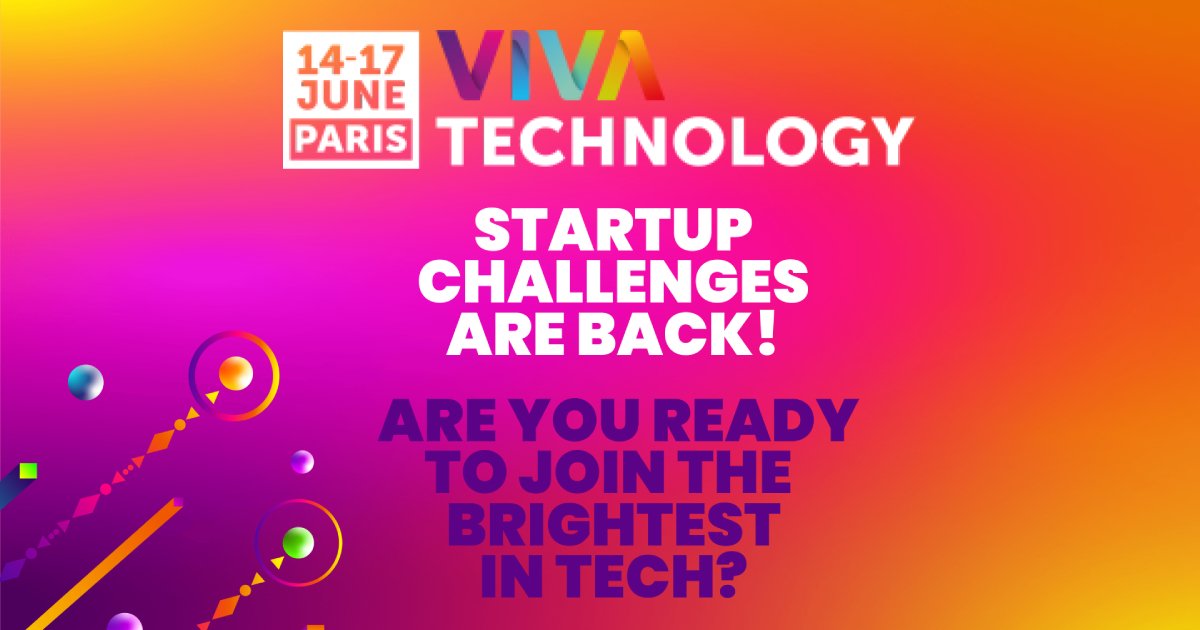 For any young company, VivaTech's Startup Challenges are a chance to accelerate the business with national and international leading corporates, each focused on a different application field for new technologies, products and services. Among the tech topics: Climate Tech, Sustainability, Future of Work, Smart City, Sports Tech, Data & AI, Customer and Employee Experience. The currently open challenges feature big brands - such as LVMH, Orange, ManpowerGroup, Huawei, TotalEnergies - but many others will open new ones in the following months, up until the event in June 2023.
The open challenges are divided in three categories: "Lab Challenges", "Pitch Contests" and "VivaTech Awards". To read about them and discover which ones best fit for your project - also checking their separate application deadlines - you can browse the dedicated section of VivaTech's website.
Many of the initiatives feature rewards for the most promising applications, from visibility at VivaTech and dedicated events to networking opportunities, direct contacts with industry stakeholders, access to expert mentoring and business acceleration programs. A growth opportunity not to be missed for start-ups interested in expanding the boundaries of their project by addressing established international partners and demonstrating the value of their idea in meeting the real challenges of the future.