In its March 2022 issue, the prestigious magazine Forbes Italia published the fifth edition of its annual list that collects and presents the hundred most promising innovators under 30 in the country: "the Italians under 30 who with their ideas and talent are helping to revolutionize the way we live, work, have fun and eat."
"In an unstable and risky geopolitical scenario like the current one, talking about talent under 30 is just a panacea," wrote Roberta Maddalena of Forbes Italia. "A way to remember that in Italy there are many talents, and from fashion to sports via health, technology and finance, they are changing our country by bringing their brilliant ideas around the world."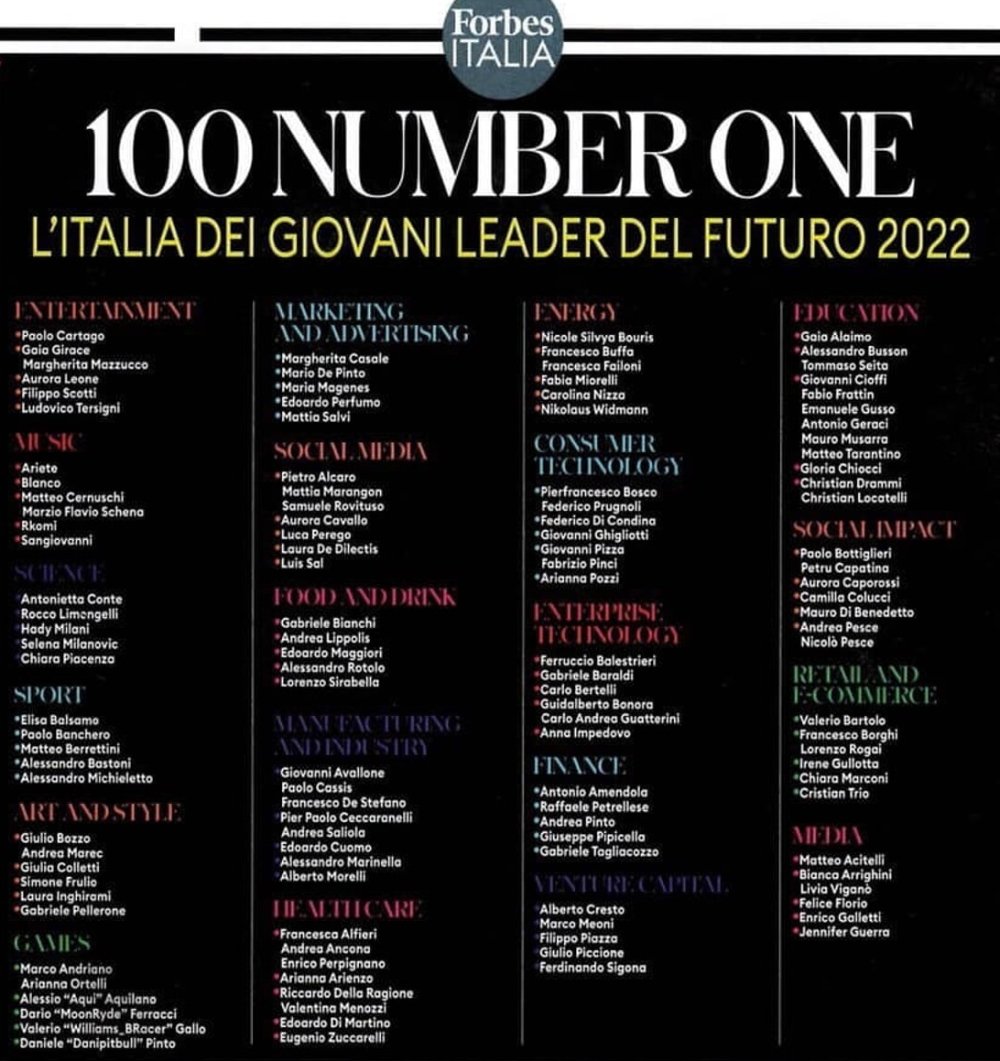 This community, composed to date of 500 young entrepreneurs, managers, scientists, artists and sportsmen and women who try to imagine a new world and a future full of opportunities, was joined this year also by 15 startuppers from the Incubator of Politecnico di Torino, in addition to those selected in 2021 and in previous years. Fifteen innovators active in I3P, divided into their respective categories but united by the same passion and tenacity, who have been selected by Forbes Italia for their gifts of creativity, ingenuity and visionary spirit that will enable them to realize their projects at the forefront of technology and to grow their start-ups by overcoming the challenges of the market.

Algor Lab
In the Education category, there are six names linked to a common project: they are Giovanni Cioffi, Fabio Frattin, Antonino Geraci, Emanuele Gusso, Mauro Musarra and Matteo Tarantino, who make up the team of Algor Lab. An innovative start-up that operates in the edtech sector and develops social impact solutions based on artificial intelligence, Algor has developed a web app able to help students and teachers create, customize and share concept maps, automatically generated from text extracts or their scans. The team was formed just over a year ago and has already achieved important goals: from winning the Ancalau 2021 Prize to the first ICT prize at the Italian National Award for Innovation 2021, passing through a 180,000 euro investment by Club degli Investitori, one of the main business angel groups in Italy.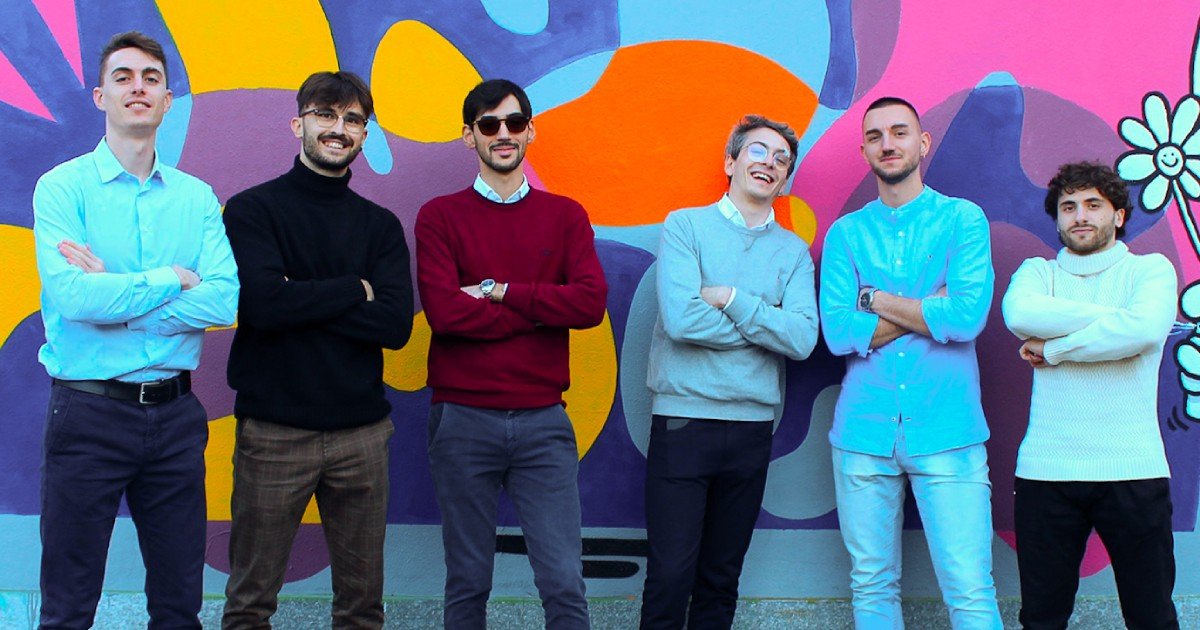 Pixies
Two Roman engineers, Pier Paolo Ceccaranelli and Andrea Saliola, are the creators of Pixies, a hi-tech start-up that has developed an IoT (Internet of Things) system for waste collection and sorting through the use of eco-friendly robots and deep learning algorithms. "We are working to help the built environment reunite, through technology, with the natural environment," said Saliola, born in 1996, telling the story of the startup: "we want to show how it is possible to do this by using, in a sustainable way, the tools that robotics and artificial intelligence make available to us." Forbes Italia's recognition in the Manufacturing and Industry category is just the latest of many received by the young company in recent months: after the awards received at Start Cup Lazio 2021 and PNI 2021, in February 2022 Pixies was included in Fortune Italia's AI 20 selection and received a 180,000 euro grant from CDP Venture Capital, LVenture and Key Capital to boost R&D activities, both in software and hardware, and expand its team.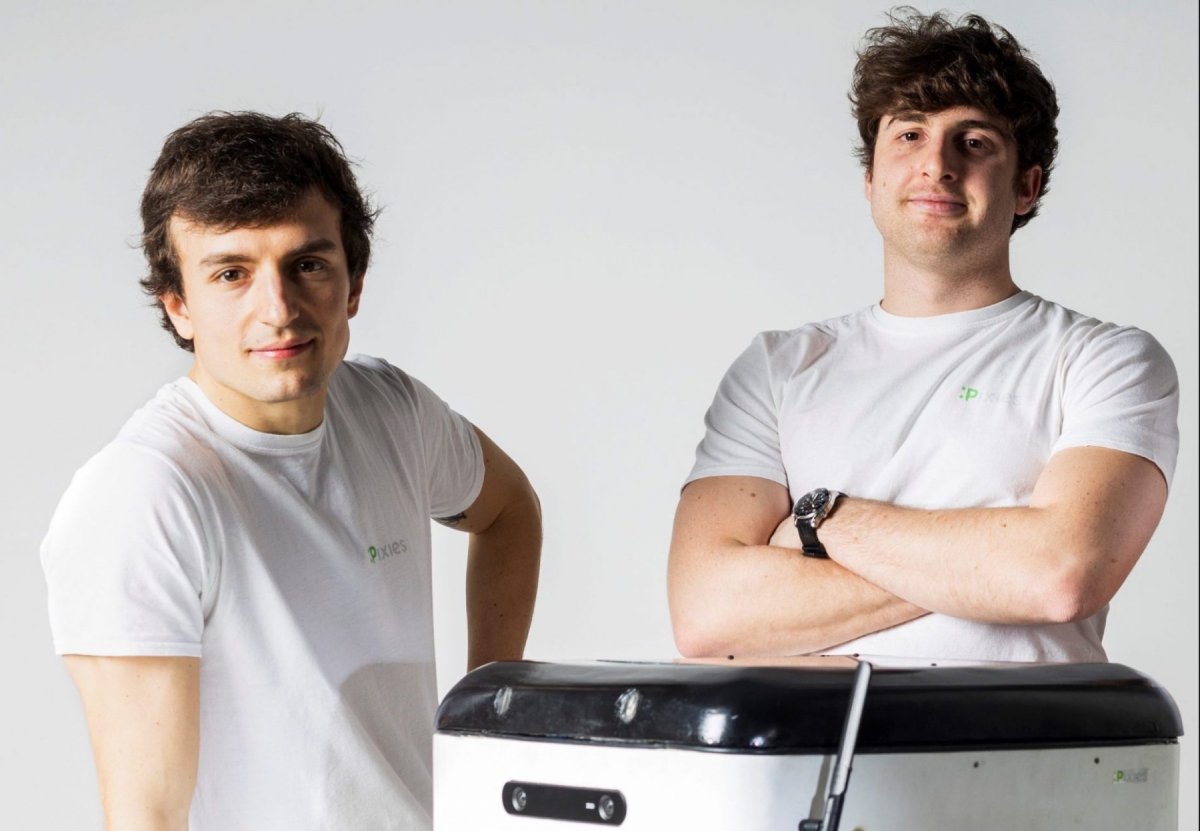 U-Care Medical
"With our platform, we want to offer the clinician a tool to predict the onset of acute kidney failure (AKI) in a timely manner: in this way, it can be treated and the mortality rate of patients can be reduced." This is how Francesca Alfieri, Andrea Ancona and Enrico Perpignano summarize the proposal of U-Care Medical, a spin-off of Politecnico di Torino and start-up founded in I3P in June 2021 that aims to save lives by combining innovative technologies, a sensor for automatic urine monitoring and AI algorithms that aggregate and reprocess laboratory tests. Even before forming itself into an actual company, U-Care Medical's project had already won the first prize at Start Cup Piemonte Valle d'Aosta 2020 and the Life Sciences prize at PNI the same year; today, Forbes Italia has included its three founders, all born between 1992 and 1995, among the five most promising teams of innovators of the year in the Healthcare category.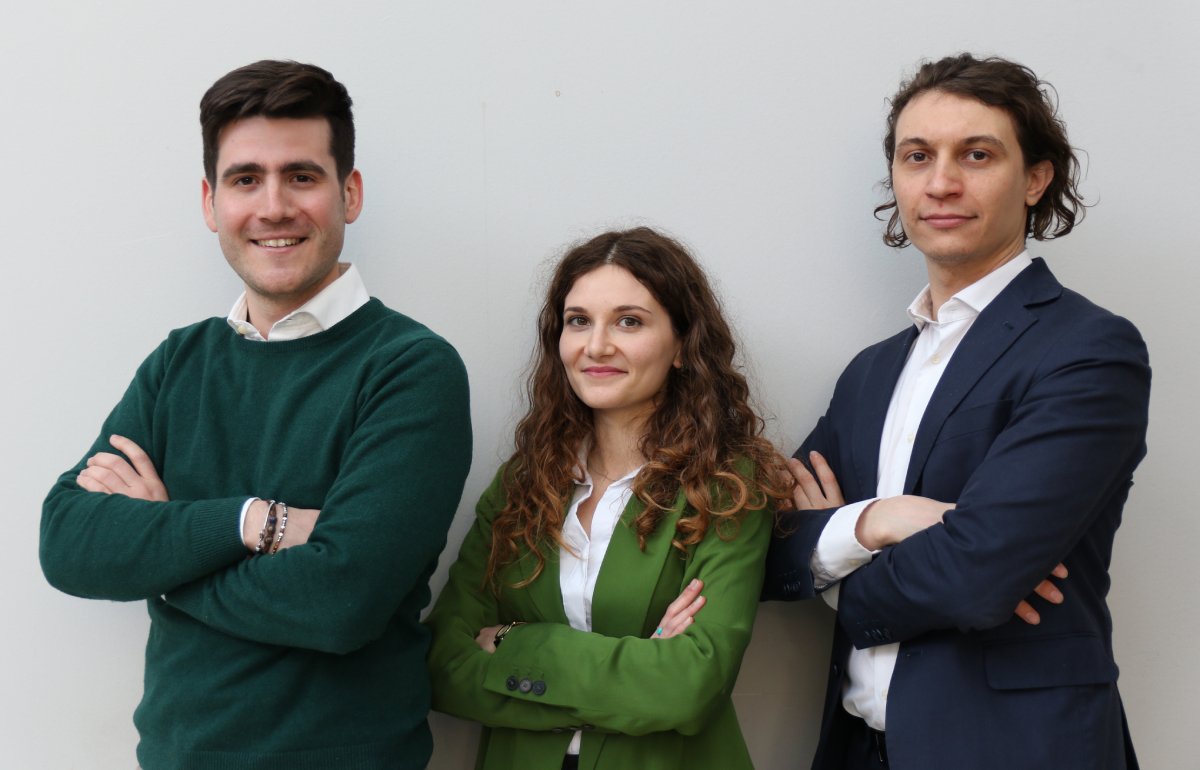 WeGlad
In the Social Impact category of the Forbes Italia Under 30 2022 are Paolo Bottiglieri and Petru Capatina, the two Turin-based creators of the start-up WeGlad. At the heart of the project is a mobility app for people with motor disabilities: integrating map systems and social features, WeGlad offers a digital tool that facilitates movement in the surrounding environment by helping to avoid small and large obstacles - such as potholes and steps - in moving wheelchairs to their destination. Thanks to its project, WeGlad has already won the first prize at the Italian National Festival of Civil Economy 2021 and the special mention "Inclusiveness and Solidarity" at the Premio Cambiamenti 2021 of CNA Piemonte. "We are dialoguing with numerous companies in Italy and abroad with the goal of mapping the planet and engaging stakeholders to generate massive impact," Capatina and Bottiglieri told Forbes. "In addition, we are well positioned in corporate social responsibility and ESG (Environment, Social, Governance)."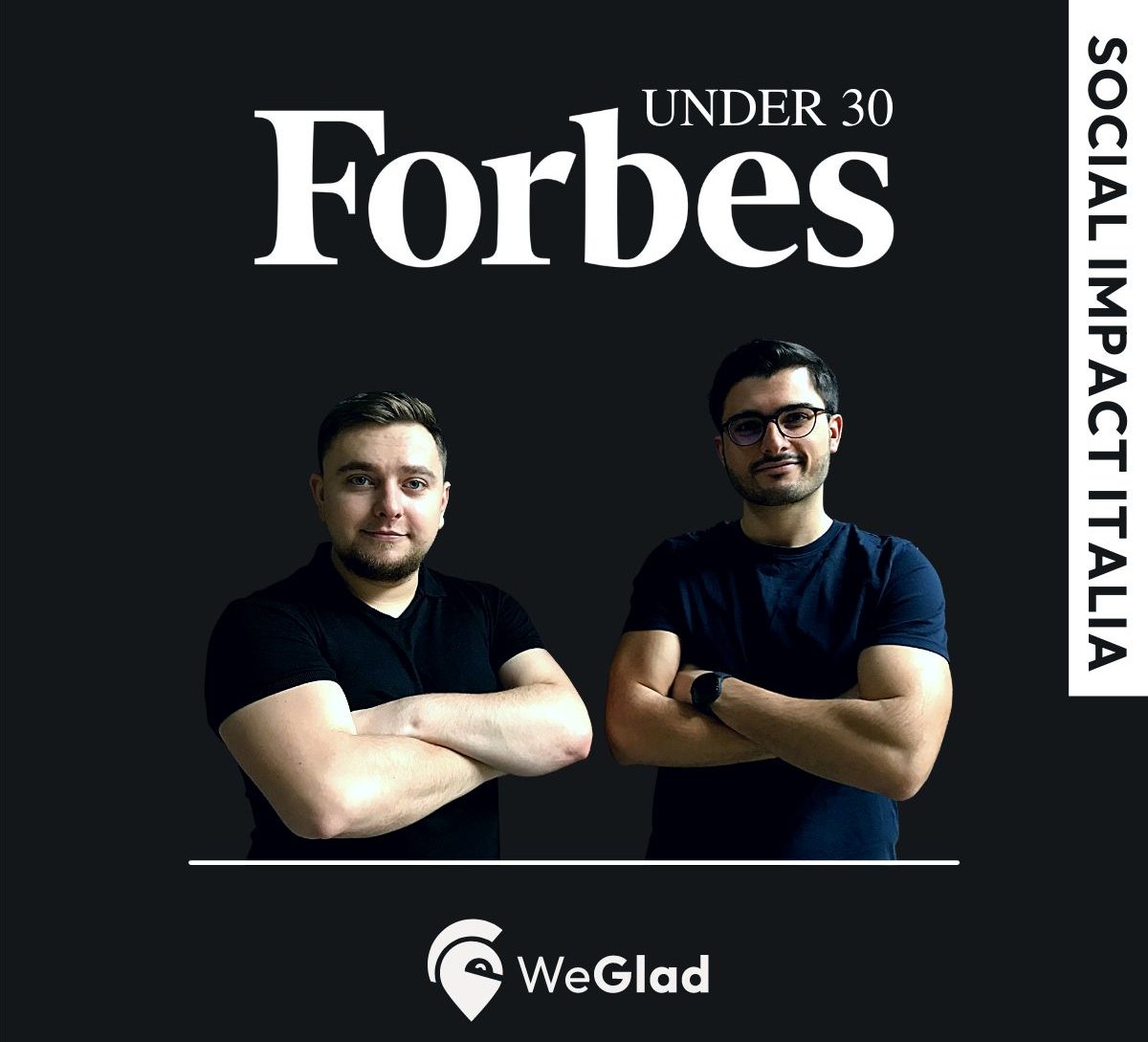 Wibo
Among the names on the shortlist of Forbes Italia's Education category are Alessandro Busso and Tommaso Seita, both 23 years old, founders in 2019 of Wibo, a web platform for e-learning, events and lessons, able to make any topic interesting thanks to gamification; this first project was then succeeded by the Wibo Plus app, which allows anyone to easily create custom quizzes to play live with friends and colleagues. "Using quizzes as an engagement tool," explained Tommaso Seita, "creates a stimulating competition in virtual classrooms and provides teachers with the right tool to make learning fun. As a company active in digital, we want to make a difference with an easy-to-use, yet powerful e-learning tool." In July 2021, Wibo signed a new partnership with Synesthesia, a digital experience company from Turin, to participate in open innovation projects within corporations, with the aim of supporting employee training and increasing engagement during internal events.