Emotion, passion, energy and many ideas ready to become a business, or to continue the successful path already started. 2031, the most important Italian competition for innovators, this year in its twelfth edition, has decreed as many as 16 winning start-ups, matched with as many important companies and multinationals. A project, the one promoted by Associazione 2031 with Italian Tech, aimed at the real and concrete support of Italian innovation through paths and prizes for a total value of over one million euro.
The award ceremonies were held on December 20th at the Franco Parenti Theatre in Milan, which hosted the final evening of the 2022 edition. Over 500 applications were received, on which the various juries worked for months to come up with the sixteen final winners: among them VCD Medical, Algor Lab and AdapTronics, young innovative enterprises incubated at I3P. What went on stage was "the best of Italy," says Cristiano Seganfreddo, president of 2031, who conducted the evening. "We are an extraordinary working group, a true integrated ecosystem, ready to support the most interesting and promising ideas. And we do this with many actions, all year round. Because Italy is innovation, it is technology, it is creativity, and never before has it been so evident that there is a system pushing for change. Investing in innovation is structural. These are the ways of the present".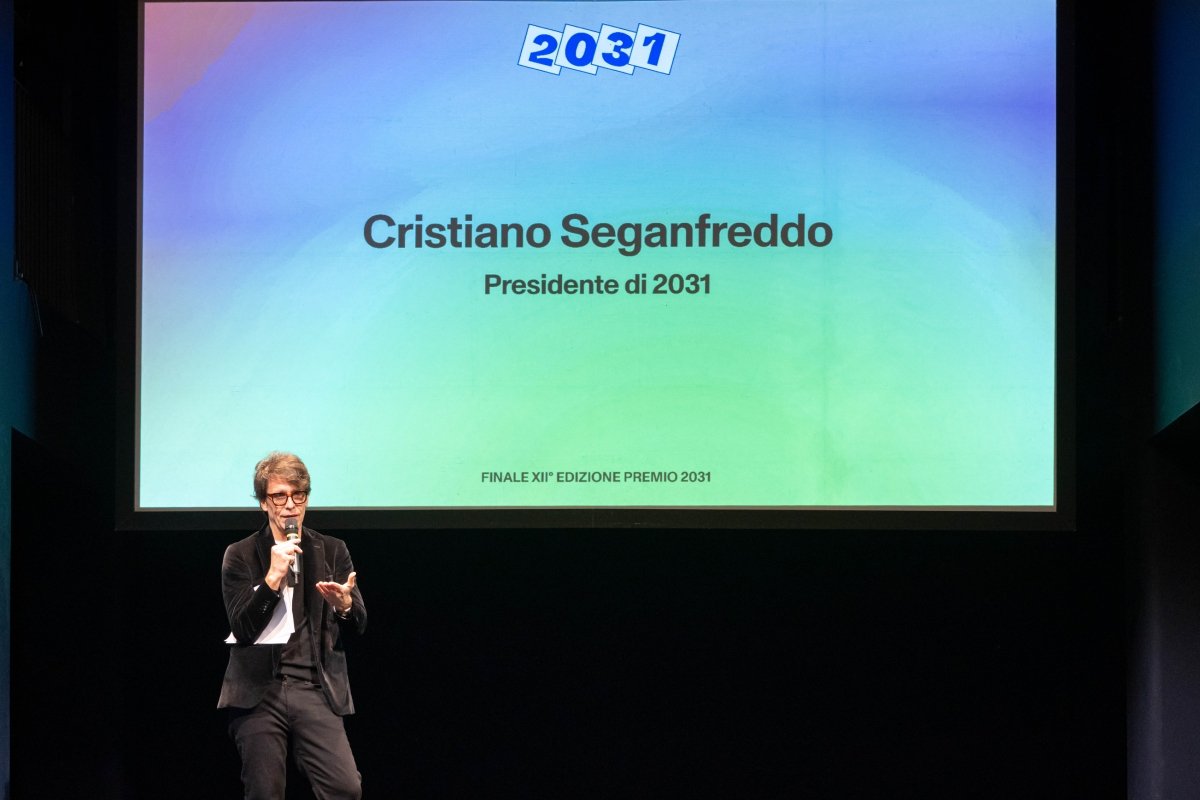 The corporate prizes to the I3P start-ups
For the 2031 Startup Award, the prize for the best young company of the year, there were five pitches from five finalists, selected by a selection committee led by Danilo Mazzara, Principal Strategy at Accenture, and voted live by the audience at the event. The winner of the award was VCD Medical, a medtech start-up that develops an innovative high-tech device for the minimally invasive treatment of chronic venous pathologies (varicose veins), which allows for the selective closure of the vein to be treated through the release of bioabsorbable clips, solving the problems and limitations of other existing treatments.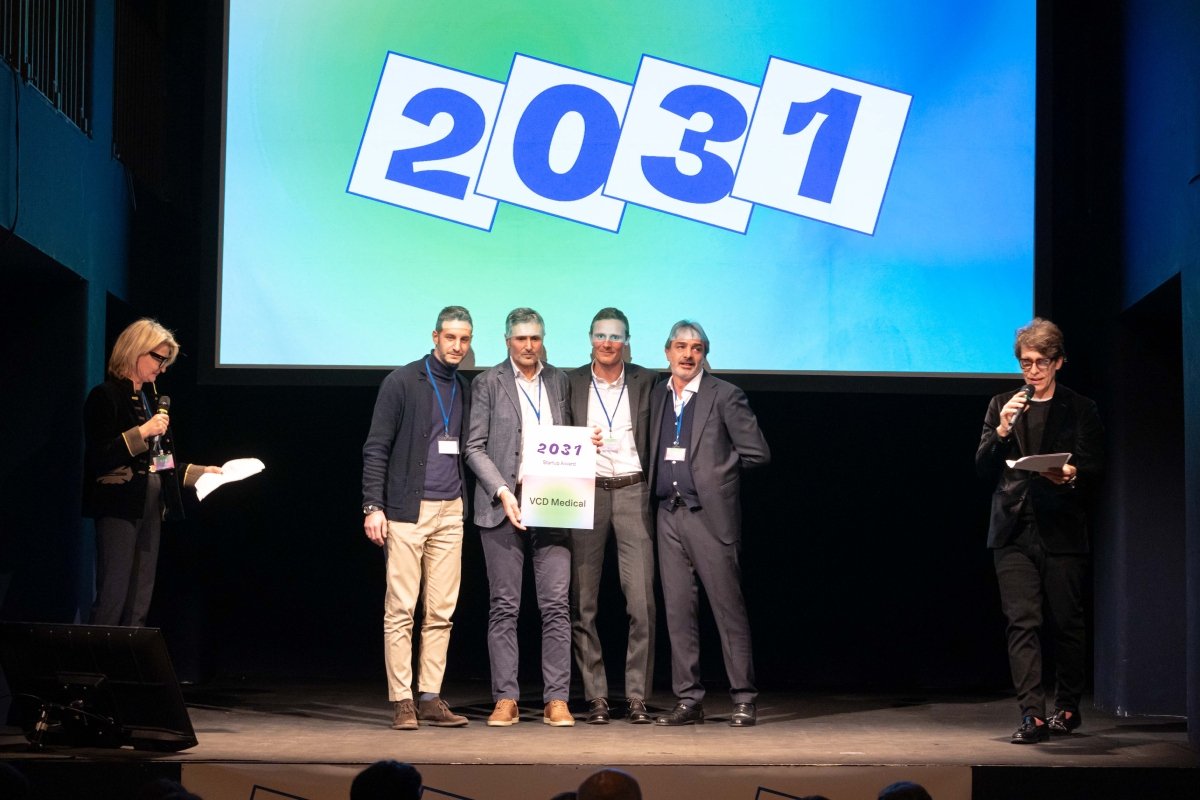 "We are very happy with the nomination of VCD Medical," commented Danilo Mazzara, "because it offers an innovative solution that can have an impact on improving the quality of life of millions of people, it is based on solid scientific foundations, and finally it is led by a highly motivated team". Thanks to the innovative value of its project, last October VCD Medical won the I3P Special Prize of the StartUp Breeding 2022 - MIT4LS SUB2022 initiative.
The €50,000 grant for the "Premio dall'idea all'impresa", in memory of Margherita Marzotto, was instead awarded to Algor Education, the inclusive web app developed by the start-up Algor Lab - founded and developed in I3P - to create concept maps online in a simple and effective way, with the support of AI, from documents or keywords.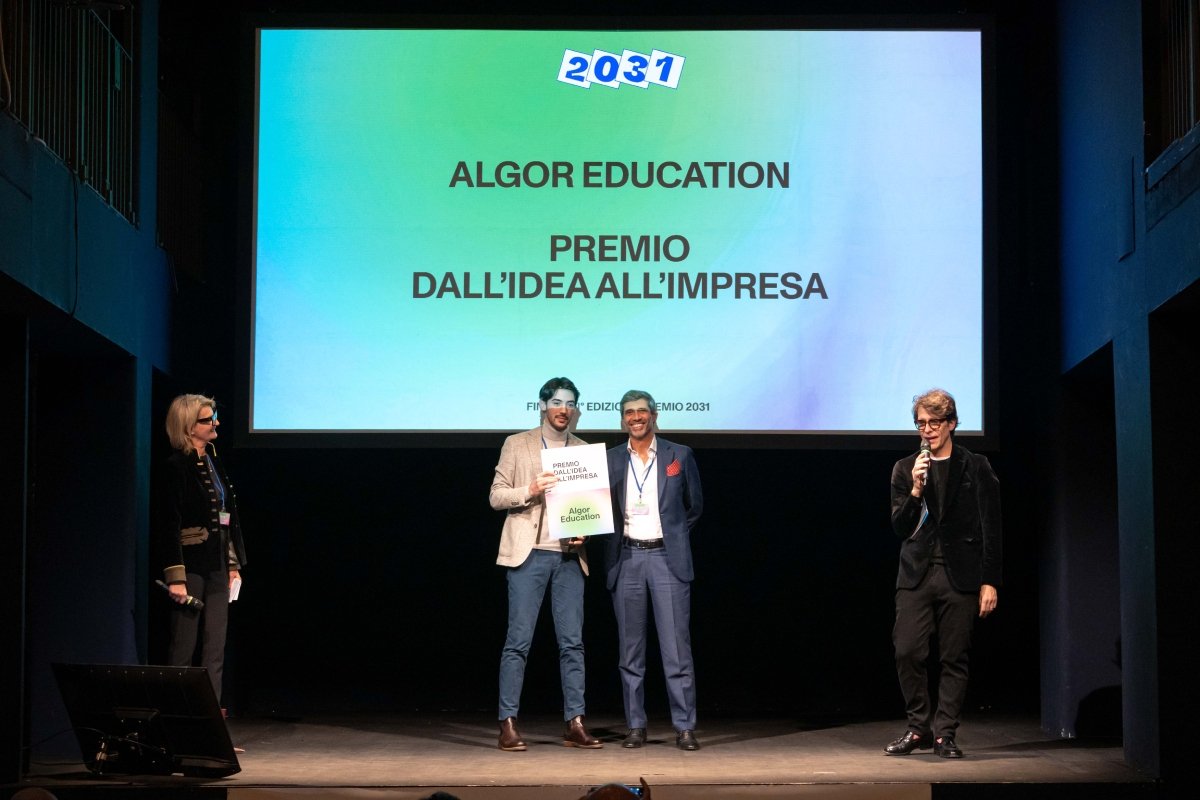 Salvatore Majorana, president of the jury that selected the winning start-up, commented: "We have witnessed one of the most beautiful moments in the Italian innovation circuit, a new edition of the 2031 Prize final, built on more than a decade of work by the Gaetano Marzotto Prize. To find oneself working with more than 26 Accelerators, Incubators, Science Parks and jurors that represent a reference point for the sector, on the one hand, and with dozens of start-ups with very high innovative content, on the other, is a formative experience that restores a boost of confidence in what this country is capable of generating in terms of innovation. To award Algor Education with the prize instituted by Margherita Marzotto was a privilege for all of us, not only because we chose someone who has decided to innovate in the field of training, which is valuable both for young people and for those who will increasingly have to deal with reskilling and upskilling processes in the world of work, but above all because among the many ideas of great value we were able to give space to one of Margherita's wishes who, before passing away a few months ago, had this prize and the impact it could have had on society among her thoughts".
Lastly, the UniCredit Start Lab special prize was awarded in a tie to both VCD Medical and AdapTronics: the latter, an innovative enterprise incubated at I3P as part of the ESA BIC Turin programme, produces adaptive mechatronic devices for sustainable logistics, both for terrestrial and space applications. "We decided to award AdapTronics," said Francesca Perrone, Head of ESG & Start Lab Italy at UniCredit, "for its commitment to making the logistics sector more sustainable and for its ambition to develop solutions in an almost unexplored field, space. We were particularly impressed by the highly innovative technology patented by the startup, which will enable hitherto unthinkable interactions with objects of all shapes, sizes and materials."
The awards from incubators and accelerators
Prior to the corporate final on December 20th, on October 12th another awards event was held for the 26 start-ups chosen this year by the network of incubators, accelerators and science parks that are partners of 2031. Once again, several of the awards went to young companies from the I3P network, while the Incubator of Politecnico di Torino itself selected the most promising start-up to receive its special prize: VESevo, founded in 2020 in Naples on the design of an innovative device capable of enabling non-destructive testing for the characterisation and quality control of plastic products. In less than a year, VESevo's product has already been adopted by more than 30 teams including F1, MotoGP and Nascar, and is in use at five different tyre manufacturers.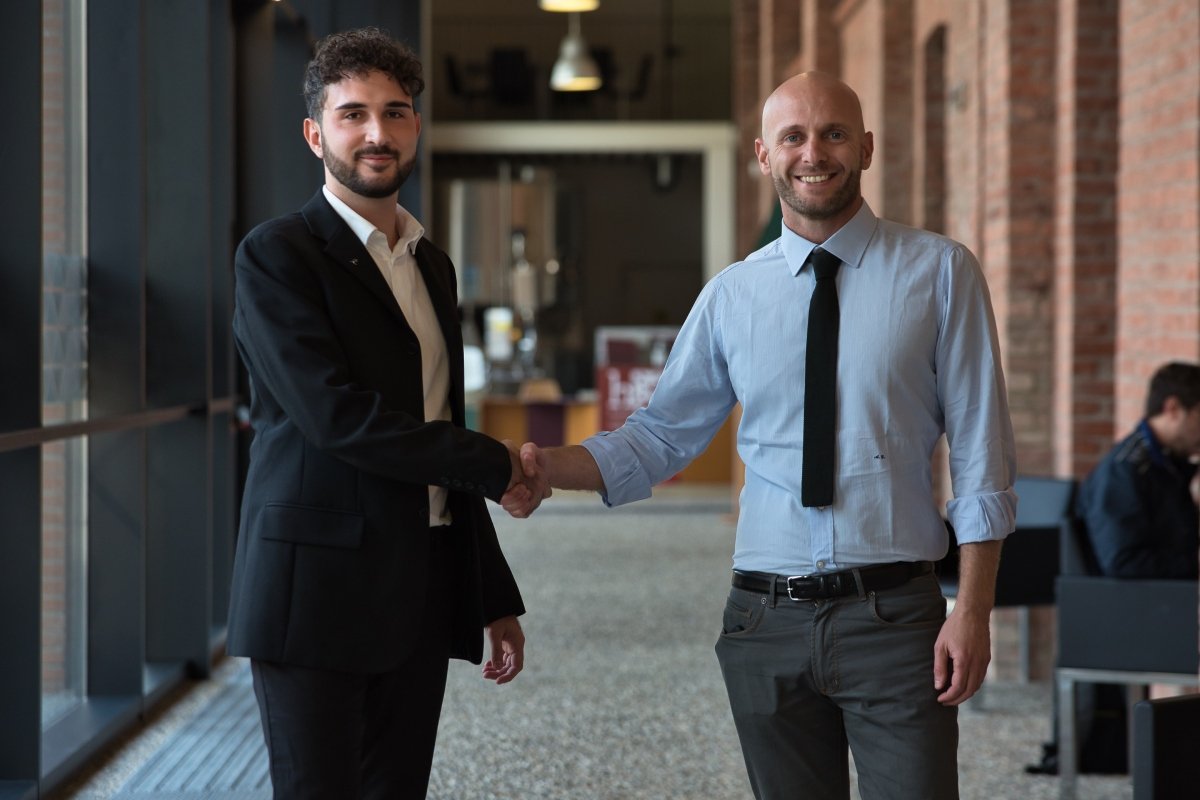 Algor Education was awarded the prize by Digital Magics, the Milan-based incubator and accelerator of innovative start-ups and scale-ups that offer high-tech content and services. "Many thanks to Digital Magics and Premio 2031 for this opportunity given to Algor Lab and all the competing start-ups," commented Antonino Geraci, Co-Founder of Algor Lab. "We are always proud to present our product and establish quality and valuable relationships that are created at events like this."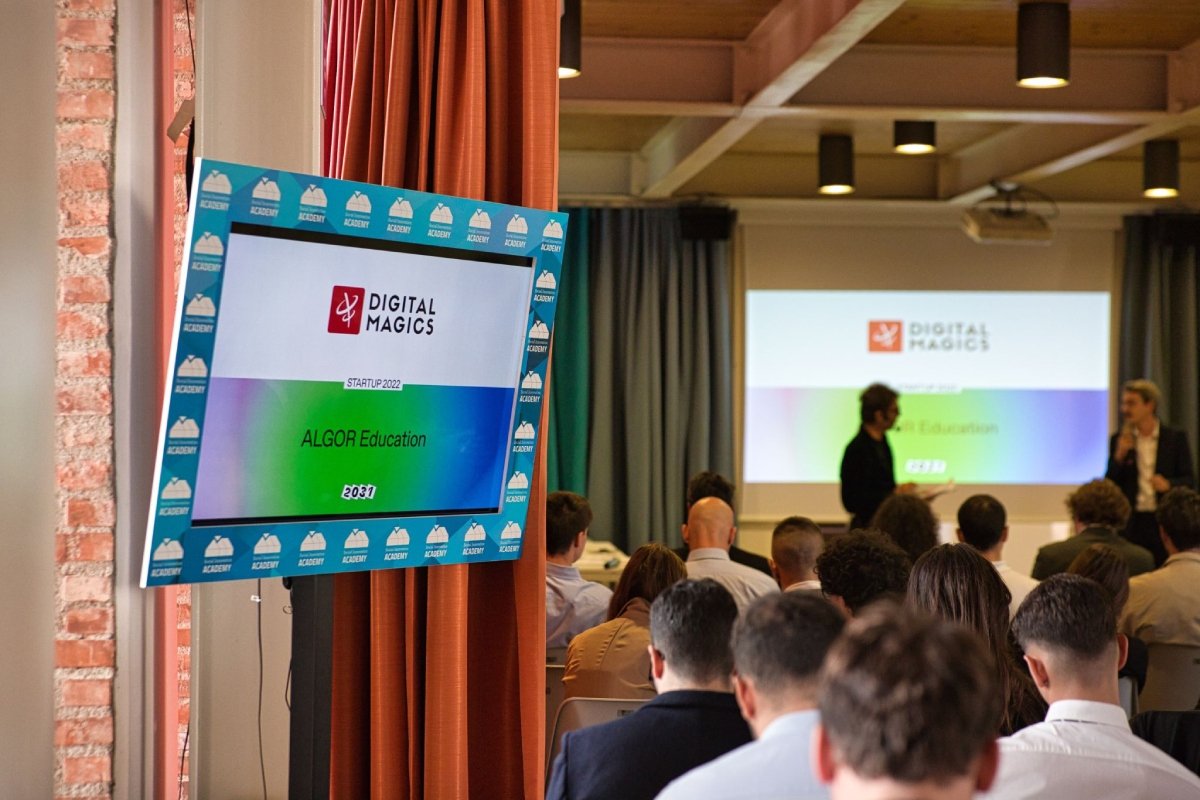 The dpixel incubator, based in Biella, has recognised the young Turinese start-up Agree NET, supported by I3P, by offering it participation in a course of its Startup Incubation System. The venture proposes an innovative solution to the post-harvest preservation of fresh fruit and vegetables through the application of protective coatings of vegetable origin to rapidly decaying fruit and vegetables, increasing their shelf-life. Less than a month after receiving this award, Agree NET's project also won third place overall at the Start Cup Piemonte Valle d'Aosta 2022 competition.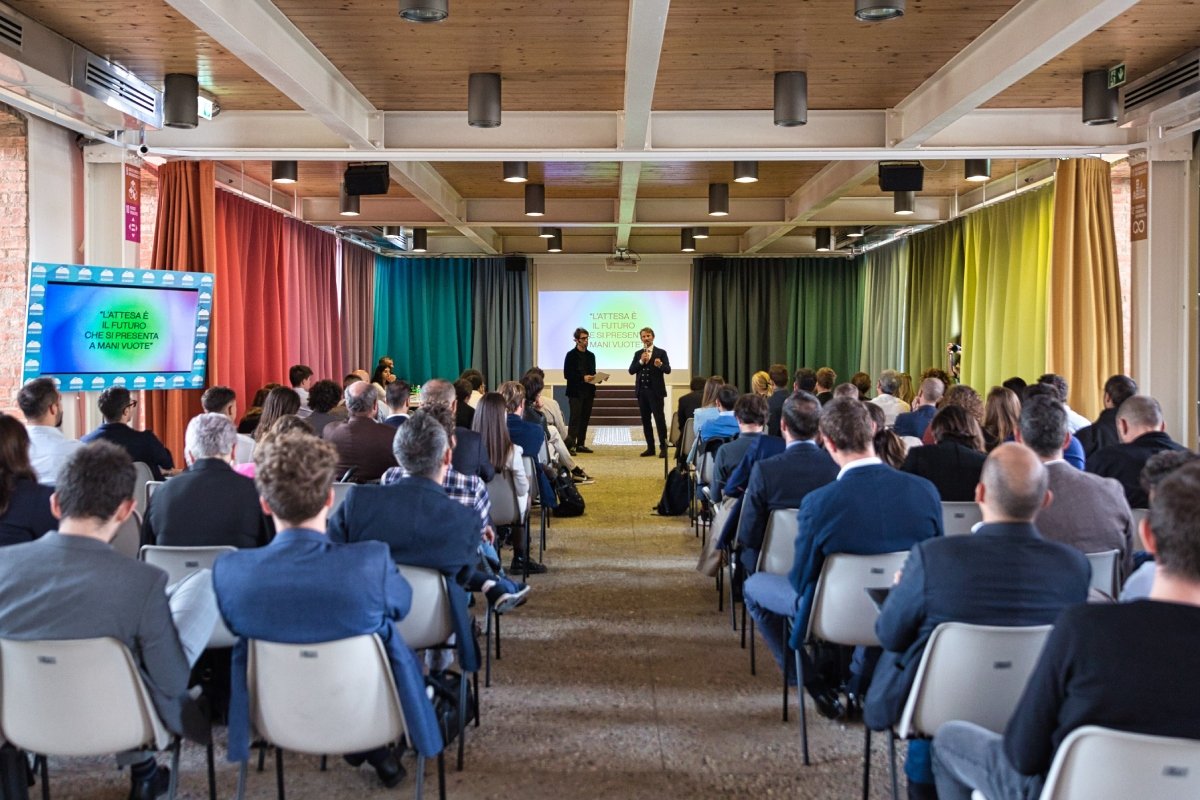 AdapTronics has been selected and awarded by Romagna Tech, an industrial research laboratory and centre for innovation and technology transfer within the High Technology Network of the Emilia-Romagna Region, for its proprietary electro-active digital printing technology. "We are delighted to once again be a partner of Premio 2031 this year, which is not only one of the most prestigious start-up awards in Italy, but also a great network of realities that believe and invest in innovation and new ideas," said Dario Monti, Startup Manager of Romagna Tech. "We strongly believe in the potential of AdapTronics and we are confident that we can replicate with them the extremely positive path realised with the start-ups we selected in the past years."